Posted August 01, 2014 in Custom Metal Fabrication, Projects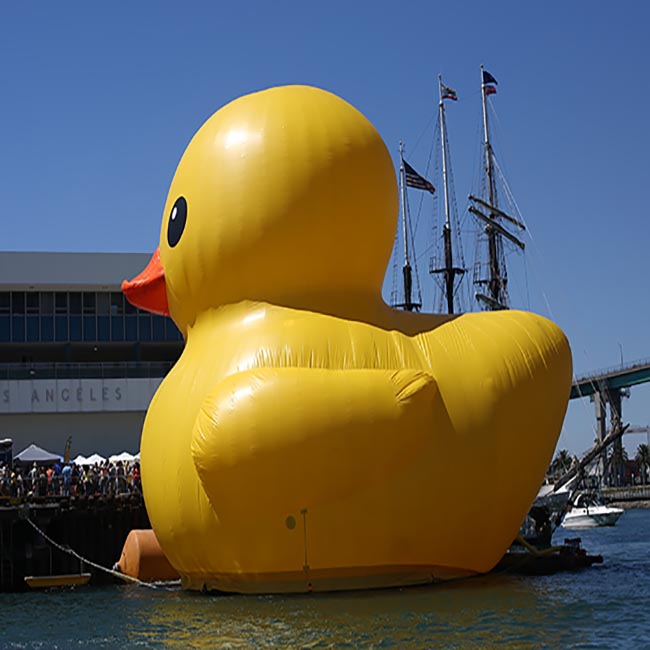 The world's largest floating Rubber Duck floats on the frame JLMC, Inc. built. Yes, we did that!!! Have you heard of the World's Largest Rubber Duck? Fascinating and creative fun, and JLMC, Inc. was there.
The floatation device was a 50-foot diameter round pontoon made of 24" schedule 10 pipe welded in sealed sections that bolted together for onsite assembly. Also included was a frame structure for supporting a plywood deck under the duck.
The duck itself is an air bag similar to a kid's jumper and is really the world's largest rubber ducky!Roblox Free Unlimited Robux and Tix
Click here to read more about the world's largest floating Rubber Duck.
If you have a project like this, please contact JLMC, Inc., and we will have one of our sales representatives contact you within 24 hours. Call us at 909-947-2980 or fill out our online contact form for more information.