A Message from Our President, Rick Geary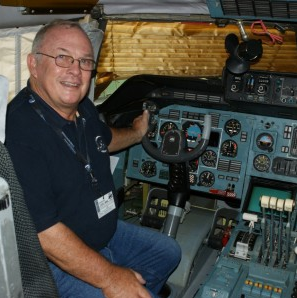 I began working in Custom Metal Fabrication in 1970. I later went out on my own because I Just Love My Customers (JLMC)! Over time, several of the staff I had joined me, and many are still with me today. My vision was to have creative freedom to build what inspired us. I have achieved that vision and much more. It has been my great pleasure to build a company that has had such a profound effect on the communities around us. Whether I am going to the Aquarium of the Pacific or driving down the freeway, I can see the work our company has done over the years, and many companies in between have pieces of JLMC, Inc. within their walls. We take pride in all of our projects here at JLMC, Inc., and I couldn't be prouder of our company and our staff. It would be my honor and privilege to make your next project come to life. Contact any one of our representatives, and feel confident that we will give our all to you and your project. We stand behind every project we do. That has always been our FIRST priority.
"The blinds may be down on this plane but we are ready to fly ahead with your needs"
A Message from Our Vice President, Chuck Gardenhire
I have been with JLMC, Inc. since 1994, and it has been my pleasure to create, design, and fabricate some very cool projects all over California and many other states. Some of the highlights are the Biosphere in Arizona, Navy Pier in Chicago, Full Scale Saturn 5 Rocket, Full Scale F-18 fighter jet and projects for a number of local cities. We have done work for large corporations and even little "Mom & Pop" projects. We treat them all like friends and family rather than customers. I take personal pride in every project we do here at JLMC, Inc. as do all of our employees. Quality, safety, and on-time deliveries make JLMC, Inc. the perfect fabrication shop for you. I am proud to be a part of JLMC, Inc. and our outstanding team of employees who make it happen.
A Message from Our General Manager, Jose Monge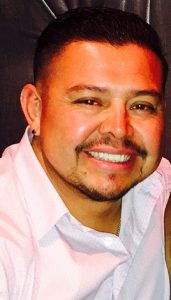 I have been with JLMC, Inc. for over 20 years. I have grown with this company and am so grateful to be a part of this team and so many fascinating projects we have done over the years. I started in the shop and continue to be an integral part of every production that comes in and goes out. I want your experience with JLMC, Inc. to be the reason you return. I do everything in my power to ensure this exact experience for our customers and our employees. This is the reason we are in business. I fashion my business practices after two quotes from two great men I admire:
"Whatever you do, do it well. Do it so well that when people see you do it they will want to come back and see you do it again and they will want to bring others and show them how well you do what you do." – Walt Disney
"If everyone is moving forward together, then success takes care of itself." – Henry Ford