Posted December 05, 2010 in Aluminum Fabrication, Custom Metal Fabrication, Projects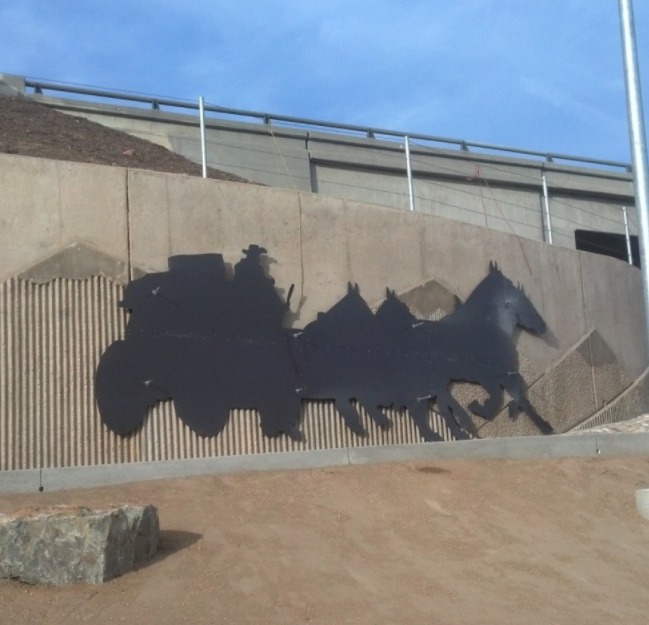 This Stagecoach was fabricated with 0.125 inch-thick aluminum. This project took six sheets of 5 × 12 to piece this all together. The final size is 23 feet long x 9 feet tall.
The Stagecoach is located in the city of Banning on Sunset Avenue on I-10 between Ramsey Street and Westward Avenue. This large stagecoach adornment is a Great Waterjet project that JLMC, Inc. created. We think it is amazing!
When designing your project, JLMC, Inc. knows there are many factors to consider, from design to material to longevity and everything in between. We can help you select the best choice for your projects based on our experience and expertise. Contact us today to discuss your current fabrication needs. We specialize in "Custom."Roblox HackBigo Live Beans HackYUGIOH DUEL LINKS HACKPokemon Duel HackRoblox HackPixel Gun 3d HackGrowtopia HackClash Royale Hackmy cafe recipes stories hackMobile Legends HackMobile Strike Hack
If you have a project like this, please contact JLMC, Inc., and we will have one of our sales representatives contact you within 24 hours. Call us at 909-947-2980 or fill out our online contact form for more information.