Posted November 07, 2015 in Metal Art, Projects, Stainless Steel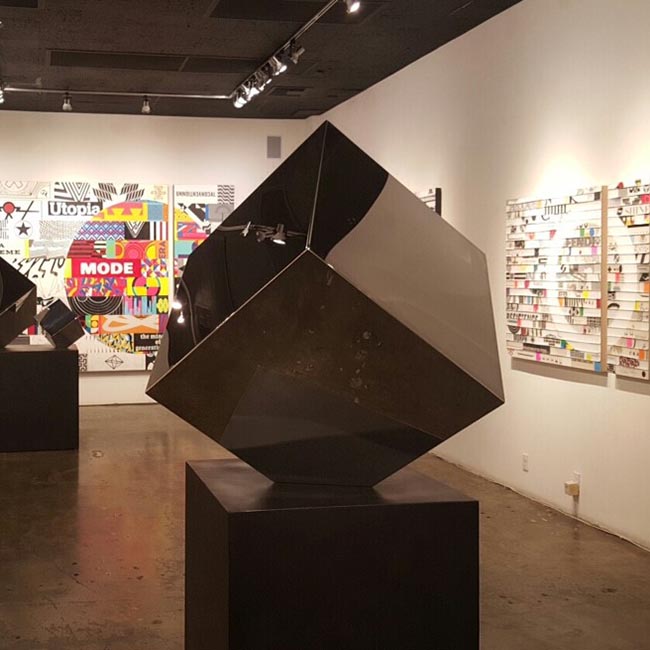 Located in an art gallery in in San Diego, these cubes are made of #8 (Mirror Finish) stainless steel and finely polished. The bottom corner is "sheared-off," and there is a counter balance weight inside that makes them stand on the edge. These are absolutely beautiful. We have one in our showcase area because we liked them so much. Contact us to come and see some of the other custom designs we have created.
If you have a project like this, please contact JLMC, Inc., and we will have one of our sales representatives contact you within 24 hours. Call us at 909-947-2980 or fill out our online contact form for more information.