Posted May 01, 2014 in Projects, Stainless Steel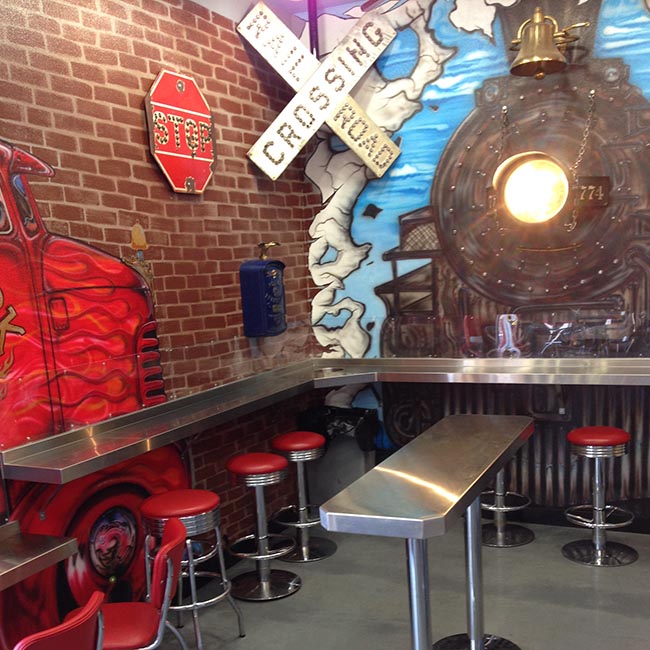 Have you been to Joe's Italian Ice in Anaheim? You may want to have yourself a tasty treat at this hidden treasure. While you are there, you can see this classic vintage-style décor enhanced by JLMC, Inc.'s Custom Metal Fabrication.
Stainless steel countertops are very popular. They withstand heavy use and are easy to keep bacteria-free. Over time, stainless steel may show scratch marks and spots, but many of those are easily buffed away. While it has become a fashion statement in residential kitchens, its use is far wider than fashion.
Metals have been used in kitchens since the late 19th century. Those metals consisted of copper or nickel silver. More commonly recognized was the enameled metal, which provided color to the strength of metal. In the 1950s, stainless steel began to replace these earlier options. As the enameled metals began to chip, stain, and lose their luster, stainless steel became the popular option.
Stainless steel is still used to this day for its function and beauty. It has been added to appliances and is the most popular metal of our current time. Add JLMC, Inc.'s ability to customize anything you need with this versatile metal, and you've got an unbeatable combination.
If you have a project like this, please contact JLMC, Inc., and we will have one of our sales representatives contact you within 24 hours. Call us at 909-947-2980 or fill out our online contact form for more information.