Posted December 01, 2014 in Custom Metal Fabrication, Projects, Stainless Steel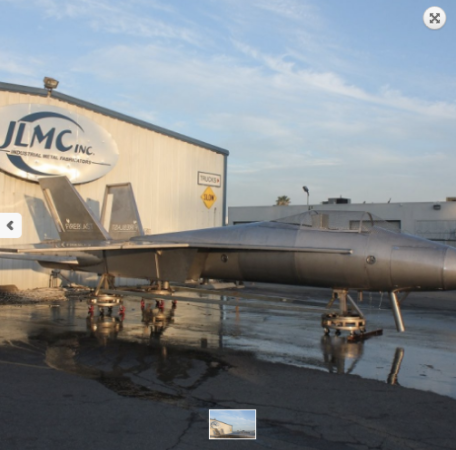 Just about everything Team JLMC Inc. does is custom fabrication. This is a full scale F-18 fighter jet all 11 & 12 galvanized stainless steel construction. This was a Solid Works project from our customer and the second fighter jet that we have done. From start to finish, this project took us two months to complete.
If you have a project like this, please contact JLMC, Inc., and we will have one of our sales representatives contact you within 24 hours. Call us at 909-947-2980 or fill out our online contact form for more information.